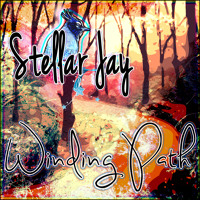 https://soundcloud.com/audioruso/stellar-jay-winding-path-free
Hello Fam. Haven't posted here in ages.
I wanted to share something special I recently released as a free single. I have made a decision to start releasing most of my music in this format so I can have more frequent updates instead of hoarding fully produced albums.
Also, I am shifting my producing style to truly follow my heart and removing restrictions such as genre, dance floor friendliness, and other cultural/technical barriers that I have been placing on myself for years and simply producing and performing works that come directly from my heart and are a clean and original expression of myself.
This particular piece is produced in 432 tuning which is one of my first. I think I may be doing most of my productions in 432 (even though it is a huge pain in the ass to do in Ableton).
Anyway, I hope you enjoy! By the way, the download is on the soundcloud player. By the way this is not an Electribe production. 100% Ableton.
Much Love,
-Stellar Jay (aka Ruso)